National
Body of Missing South Carolina Girl, Faye Marie Swetlik, Found; Police Investigating as Homicide
FOX News- The body of Faye Marie Swetlik, a 6-year-old girl who mysteriously vanished in front of her South Carolina home Monday, has been discovered and her death is being treated as a homicide, investigators said.
"It is with extremely heavy hearts that we are announcing we have found the body, who the coroner has identified, as Faye Marie Swetlik," Cayce Public Safety Director Byron Snellgrove said during a brief news conference Thursday afternoon.
No arrests have been made, he said, adding that the investigation is fluid. He did not say where the body was located or give a cause of death.
Snellgrove also announced that during the investigation a deceased male was located in the Churchill Heights neighborhood, which is also being investigated. It was unclear whether that was linked to Swetlik's disappearance.
Investigators were last looking for the drivers of two unfamiliar vehicles seen in the Churchill Heights neighborhood of Cayce, S.C., around the time Faye was last seen.
FAYE MARIE SWETLIK: VIDEO OF MISSING SOUTH CAROLINA GIRL GETTING OFF SCHOOL BUS RELEASED
The Cayce Department of Public Safety late Wednesday released new video of the cars, which appear to be a Chevy Trailblazer SUV and a sedan. Police said they hope to identify and interview the occupants.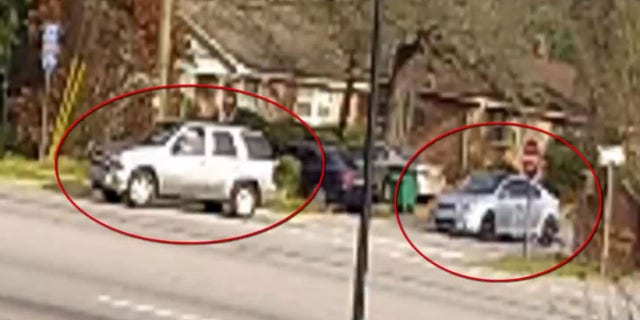 No evidence has pointed to a kidnapping, but investigators said they have not ruled out abduction or other possibilities, like she walked away from her home or was harmed by someone she knew.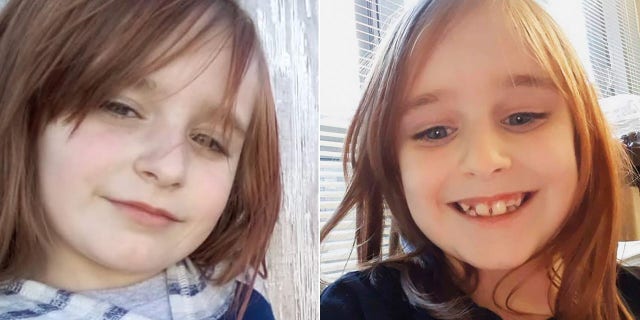 The 3-foot-10 inch, 65-pound first-grader vanished around 3:45 p.m. Monday shortly after getting off her school bus. She was last seen playing in front of her home. Family searched for Faye for about an hour before calling 911, authorities have said.
"Her mother, her mother's boyfriend and her father have all been cooperative with us," Cayce Public Safety Director Byron Snellgrove said.
TEEN'S CELL PHONE FOUND IN LORI VALLOW, CHAF DAYBELL MISSING CHILDREN CASE: REPORT
Police released video of the 6-year-old exiting the bus in her last known outfit: polka dot rain boots, a pink flowered skirt, and a black T-shirt with a neon design and the word "PEACE" written on front. She recently had her hair cut to shoulder-length.
Investigators have said that in the course of the first 72 hours, more than 250 officers from multiple agencies were sent out to canvass the neighborhood, going door-to-door to every house and even searching some homes. Hundreds of hours of video were scrutinized and witnesses interviewed.
The State Law Enforcement Division (SLED) continues to offer air assistance in the search for #FayeSwetlik and they have been flying over her neighborhood and area since her disappearance two days ago.Please call the Faye Swetlik Hotline at 803-205-4444 if you have any information about this ongoing investigation.

Posted by Cayce Department of Public Safety on Wednesday, February 12, 2020
Helicopters have been flying over the neighborhood since Monday, and tracking dogs have combed the streets in search of clues. The search also included nearby wooded areas.
Police said an Amber Alert was not issued because the situation does not meet federally mandated guidelines, which call for evidence that an abduction has occurred along with enough information to aid in the child's recovery.
Help the #FBI find 6-year-old Faye Marie Swetlik of Cayce, South Carolina. Swetlik was last seen wearing polka dot rain boots, a pink flowered skirt, and a black T-shirt with the word "PEACE" written on the front. Submit tips to https://t.co/iL7sD5efWD. https://t.co/XpPMWFaRa6 pic.twitter.com/dCVKaa23FC

— FBI (@FBI) February 12, 2020
Flyers with Faye's picture were posted all over Cayce, a city of 14,000 neighboring the state capital of Columbia.
"Faye is a bubbly energetic first-grader at Springdale Elementary School," Snellgrove said. "When she walks into a room, she brightens it up."
CLICK HERE FOR THE FOX NEWS APP
The department also provided a tip line, (803) 205-4444, for anyone with information to call.